Ferry Service Game is available under the terms of GNU Public licence for non profit. Before you install FSG, you may want to try it a bit. You can do this by going to the Ferry Game Designer demo where you can design a simple game interface and play it. 
If you decide to use FSG, you will need to install Unity (personal), which is free for non profit usage. In addition, to have the full functionality of FSG graphic interface you may want to purchase two products at the Unity Assets store:  InGameGraphs and Animated Coins (about $5 each). Once Unity is up and running download FSG project from GitHub, unzip and open in Unity. 
Once the project is open you should see a scene like this: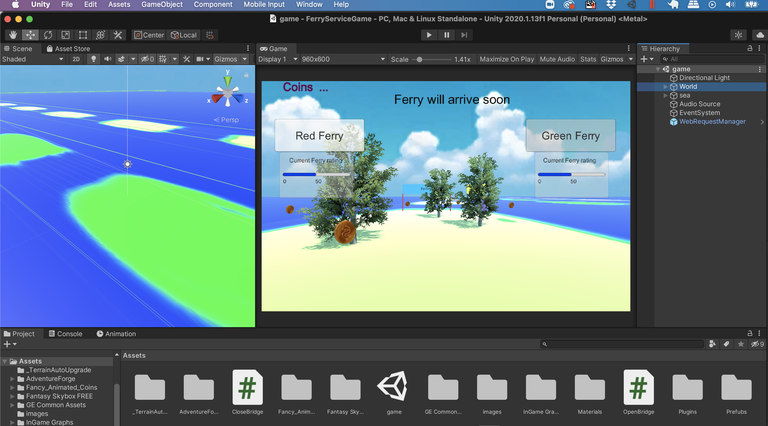 If you see an empty scene, double click the game icon in the assets window. 
From there an on, you should be able to follow the instruction in the rest of the manual.